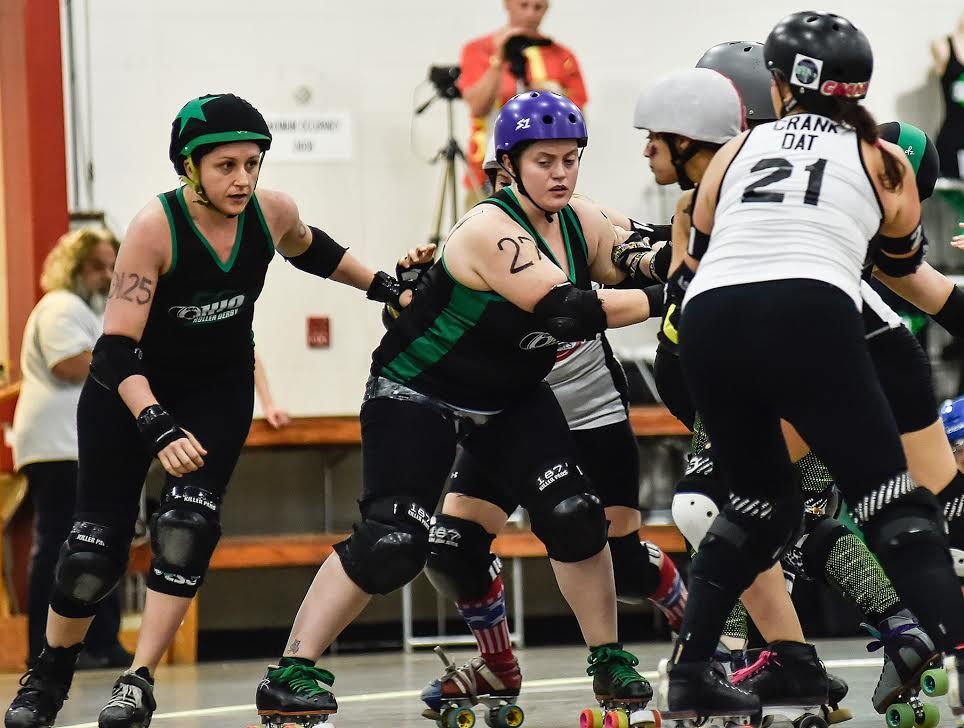 How did you get into derby?
I went to a wannabe clinic with a friend and I fell in love instantly. I was too nervous to actually jump in immediately, but once I did, I haven't looked back!
What is the story behind your derby name?
My friends/coworkers called me that, and I thought it was perfect!
What is your favorite position to play on the track?
I love blocking and trying to stay one step ahead of the other team's jammer. I would love to be able to grow my skills and someday become a jammer though too!
Do you have any special rituals/how do you prepare for a bout?
This is my first year after being a rookie but last year, I ate the same meal before every bout.
What are some goals you have for next season?
To continue training and pushing myself. I plan to have a more strict workout schedule so I can work on my weaknesses and hone my skills on skates.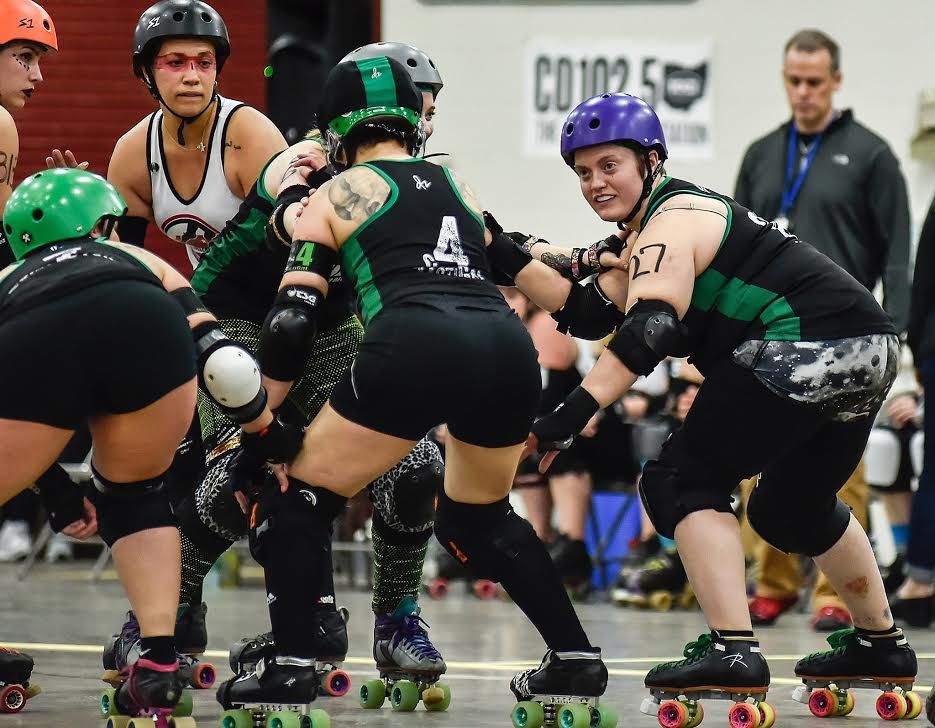 Do you have any hobbies?
I love to hang out with my amazing niblings! And I love to craft! I also watch Doctor Who way too much (sorry not sorry).
Do you have any jobs do you have with OHRD, if so what are they?
I've been the Event Coordinator since last year. I also recently took on the Member Relations Liaison position and am starting to work with our Membership pillar on a few committees.
What has been your favorite memory so far while playing with OHRD?
It's hard to pick one moment, but my first game was pretty stellar. Even after practicing every week, it was still a surreal experience to play in that first game!! I also have loved practicing new techniques and moves that push my skate skills to the next level (shout out to my soulskate: LGBTease #pegassist2017).
Is there any derby gear that you can't live without?
All of it!!! It's so weird to skate at all without knee pads now.
What is your favorite color?
Always has been green!!
Lastly, what is some advice for those that are interested in skating or trying out?
Try it! You'll love it! Once you come to that first wannabe clinic, you'll learn the basics and be on your way to your favorite sport ever. It's addictive and fun and you'll meet some amazing people. You won't regret it!!!
Photos by Joe Mac and Matthew Hatcher
Interview by Gnarles Fanson